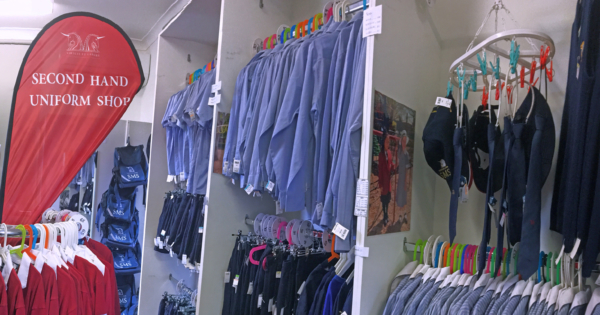 P and F Second Hand Uniform Shops
Winter is Coming!
As the school policy states: 'to accommodate the variable weather in Melbourne, a transition period in the first three weeks of Term 2 allows students the option on a daily basis to select either the summer or winter uniform.'
Therefore from Monday 13 May all students from ELC to Year 12 will be in their winter uniform.
To help with this transition during the first three weeks of Term 2 the Second Hand Uniform Shops at both campuses will be opened as follows:
SMS – Berwick Campus
Thursday 4 April  – 2.45 pm to 6.30 pm
Friday 26 April –  3.00 pm to 6.30pm
Thursday 2 May – 8.15 am to 9.00 am and 2.45 pm to 4.00 pm
Thursday 9 May – 2.45 pm to 4.00 pm
Friday 10 May  – 3.00 pm to 5.30 pm
BGS – Officer Campus
Each Wednesday – 3.00 pm to 3.45 pm
Each Friday –  8.15 am to 9.00 am
The SMS shop has a wide range of Winter Uniform.
Tunics, Junior Girls Shirts, Junior Boys Pants, Junior Boys Shirts, Ties for all Houses, Jumpers, Senior Girls Skirts, a wide range of Senior Overshirts and Formal Shirts.
Raincoats and a full range of all Winter Sportswear.
The BGS shop is well supplied with ALL Senior Boys uniform items.
Don't miss out bring in your quality washed uniform to sell.  All clothing must be accompanied by a completed consignment form which can be found on the Parent Lounge, by selecting School Links, then Notices and Forms.