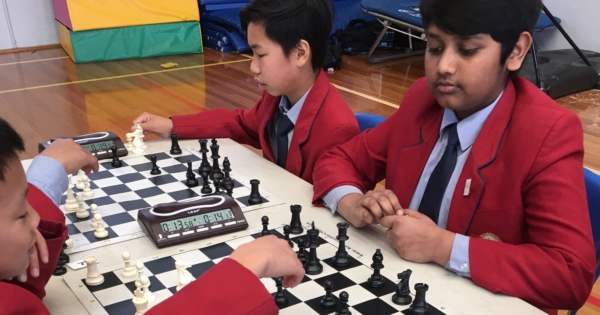 Head of Campus Update – 20 September 2018
Our Junior School musical, The Amazing Adventures of SuperStan, was a spectacular production and a huge success. The Rosanove Auditorium was filled with vibrant colour, enthusiastic singing, energetic dancing and laughter from the audience. A production of such high standard doesn't just happen! A sincere thank you to the production team for ensuring the three performances ran smoothly whether it involved scene changes; technical support; costumes props and makeup; back stage organisation or playing in the band. Congratulations to all students in Prep to Year 6 for their individual commitment to rehearsals and support for each other as a team. Thank you to staff for their ongoing commitment, flexibility and encouragement in working together to ensure a memorable experience for everyone. Thanks also to parents for your patience with the singing and dancing practise at home. I'm sure many parents also learned the words to the songs and the dance moves! A very big thank you and congratulations to our very talented and caring Junior School music teachers, Ms Elise Ryan and Ms Emily Bermingham for their guidance and tireless commitment. It was certainly a highlight of the 2018 Junior School year.
Well done to our Student Representative Council for organising our recent Pyjama/Movie Day and thank you to all students and staff who came to school dressed in their PJs for the day. This has certainly become a popular annual event. We were delighted that the newly appointed Monash Children's Hospital School Principal, Mr Colin Dobson attended our assembly this week and gave an interesting presentation that enlightened everyone about the role and importance of the new hospital school. Lauren Nelson, the SRC Rep for 5SC, presented Mr Dobson with a cheque for $1000 collected from the 2017 and 2018 Junior School Pyjama/Movie Days. Last year the school had not yet opened at the time of the Pyjama/Movie Day so the 2017 gold coin collection was included with this year's donation. Once again, this is another fine example of our children showing real support and compassion to other sick children who need to be in hospital.
Academic and interest based competitions have the ability to inspire learning and promote diversity. Our students embrace the competition challenges and opportunities that lead to showcasing their achievements and passions. Recently these have included The National History Challenge, Maths Talent Quest and Primary Open Zonal Chess Tournament.
Congratulations to Bridie Craig (Year 5), Daisy Weinzierl (Year 4) and Dylan Jennings (Year 3) who have been selected as State Finalists in the 2018 National History Challenge. A super achievement! Congratulations also to Seyara Munasinghe (Year 2) and Anika Fazan (Year 1) for receiving a High Distinction in the 2018 Maths Talent Quest. Fantastic! Congratulations also to Shipra Patange (Prep), Zaynah Afsheen (Year 2), Jackson Utan (Year 2), Dmitry Premaratne (Year 2), Pym Cook (Year 3) and Mariska Matin (Year 5) for receiving a Distinction in the Maths Talent Quest and Ailish Craig (Year 2) and Maisy Thurmond (Year 3) for a achieving a Credit.
Our weekly chess club is also very popular with many students. Recently a group of chess students participated in the Primary Open Zonal Chess Tournament. Many achieved a personal best after competing in seven games of chess. Special congratulations to Dinith Premaratne (Year 5) for finishing in the top 30% and qualifying to the next level; and Lorenzo Chen for receiving a Credit in his age group. Well down! We are so proud of all the Junior School students who eagerly participated and performed extremely well across all year levels.
As the Term draws to a close, I would like to sincerely thank all students, families and staff for continuing to work together for our children in a respectful and caring manner. I still enjoy arriving each day knowing that I'm spending quality time with the best people who genuinely care about children and each other.
Wishing everyone a very happy and safe holiday. Term 4 resumes on Tuesday 9 October.
Ms Carole Reed
Head of St Margaret's Junior School