Welcome to St Margaret's Berwick Grammar Senior Girls. Our focus is our students, with programs, activities and community all serving to develop and extend their talents, skills and experiences.
In a beautiful setting in the heart of Berwick Village, our Senior Girls campus school endeavours to create for its students a supportive and safe environment where each indivudal can grow in confidence and self-esteem as a member of a connected and vibrant learning community. Supported and guided by our caring staff who motivate and inspire students, the central philosophy of the school is that everyone strives to achieve their personal best. Hard work is important and so too is the notion of  'doing what is right', with both being evident in the school's motto and service program, as well as in the day-to-day life of the school itself.
St Margaret's Berwick Grammar Senior Girls is well-known for two central achievements: academic success and the nurturing of community.
This powerful combination promotes a sense of connectedness and belonging, allowing students to feel secure in setting challenging goals for themselves. With encouragement and the opportunity to develop their talents, students frequently excel in music, sport, the arts, mathematics, sciences and humanities. Our main goal is that they excel in life, discovering a path that will be engaging, meaningful and personally fulfilling.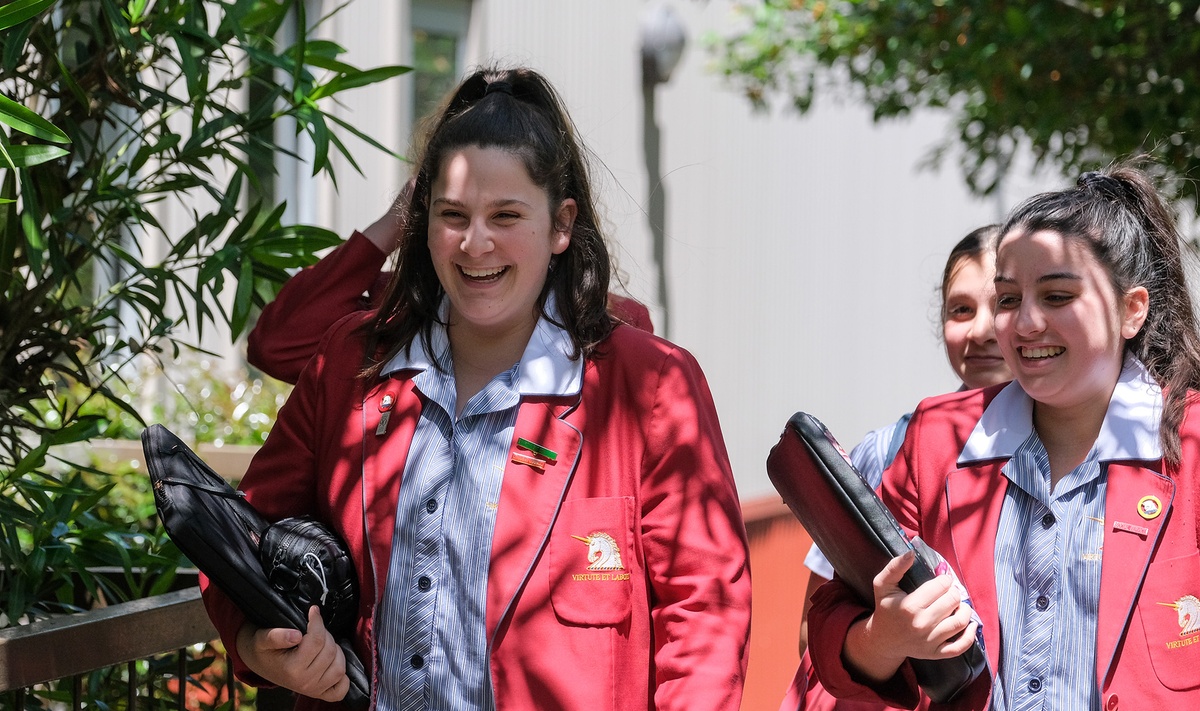 We aspire to develop globally minded empowered young women who have a positive can do attitude.
We deliver our girls' education through the lens of our 4A's Academic success, creative Artistry, wellness through Athleticism and new horizons through Adventure. These areas mesh together to help create passionate leaders of influence who are ready to take their place in the world as global citizens.
This character education is underpinned by our Empower wellbeing program, which is designed to equip a young woman with the soft skills needed to outperform in the 21st century by focusing on and working through topics that include: Mindfulness, Mindset and Grit, Resilience, Emotional Literacy, Ethics and Problem Solving, Creativity, Respectful Relationships as well as Digital and Global Citizenship.