Welcome to St Margaret's Berwick Grammer's Berwick Campus Reimagined, the school's Masterplan 2023 – 2033.  We are excited to share the vision and detail with you as we embark on this journey together.
This masterplan is perhaps the most significant development in the school's history and will create a new foundation of excellence to underpin the future of education excellence in Melbourne's Southwest. The masterplan is concentrated on the redevelopment of the Berwick Campus' pedagogical structure, built environment and size of school.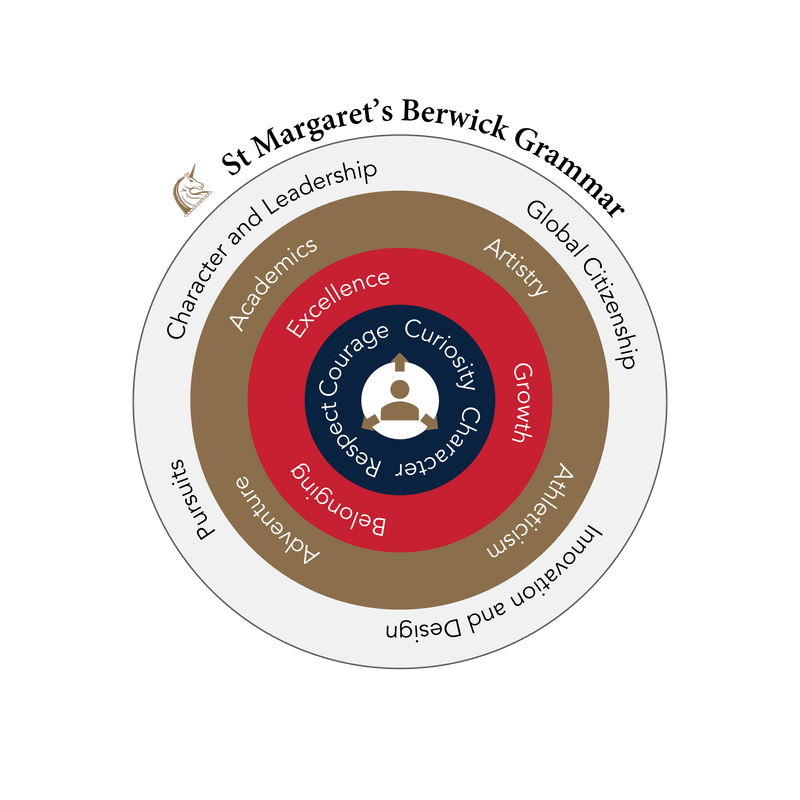 Our purpose at St Margaret's Berwick Grammar is to grow good people. We strive to achieve this through the provision of an intellectually rich, supportive and stimulating environment, to prepare our graduates for the challenges of life.
Since the School's founding in 1926, we have developed a rich heritage and tradition, establishing a significant reputation for our ability to consistently nurture student growth and learning, in partnership with our families and community.
We strive to grow good people by taking a holistic approach to learning and teaching. We encourage students to express their humanity through the School values of Courage, Curiosity, Character and Respect. Our 4 As of holistic opportunity – Academics, Artistry, Adventure and Athleticism provide a distinctive framework for students to not only develop their intellectual capacity but to also enrich their hearts, bodies and character. We seek to stimulate passion and growth through our unique focus on Pursuits, Design and Innovation as well as Leadership and Character development in a global context.
Our education led strategic plan, created in partnership with our community: Students, Families, Staff, Alumni and School Council, developed around our values and purpose (page 3), brings to life our values and delivers a unique engaging experience.
To take the School to the next level and to provide for the growth we envisage, we are reinvest in the fabric of the School, to give current and future students the facilities they needed to continue to thrive in the coming years and to align the hardware, the learning environment, to the School's software, it's pedagogy.