Admissions Overview
St Margaret's Berwick Grammar is a non-denominational and non-selective academic school. We offer a unique learning environment designed to honour everything we know about providing a great education.
The school, set over two campuses, offers Early Learning (3 and 4 year olds), Junior School (Prep – Year 6), and Senior Girls (Years 7 – 12) in defined areas on our 30-acre Berwick Campus and our dedicated 20-acre senior boys campus at Officer.
Admission to the school is based on how we can best help a student achieve academically by helping them find their spark that drives their learning and development journey.
Our admission process is designed to identify pupils who are able to benefit from a well-rounded and balanced education and make a positive contribution to the life of the school and community.
St Margaret's Berwick Grammar is an established school with an enviable reputation for delivering strong academic results which we achieve through our passionate, highly qualified staff, exceptional facilities, a broad range of sports and co-curricular activities, and small class sizes.
St Margaret's Berwick Grammar provides all support and general welfare arrangements for international students who are under the age of 18. The School does not outsource or contract our welfare and support arrangements to any other parties.
We offer a unique learning environment designed to honour everything we know about providing a great education.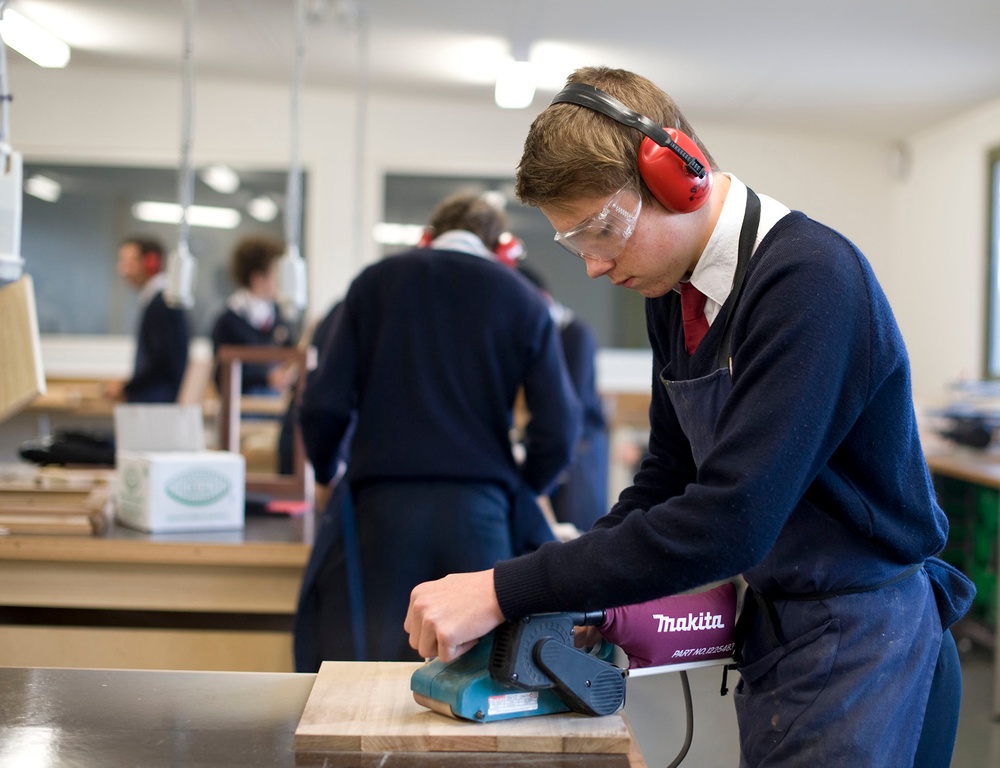 International Student Admissions Overview
Places for international students are only provided in our Senior Schools to study towards the Victorian Certificate of Education (VCE). The child must be over 13 years of age before commencing study with the school.
CRICOS Provider No. 00344J
CRICOS Provider: St Margaret's School
Course Name: Secondary Years 7 – 12
CRICOS Course Code: 019219C
Call us on +61 (0)3 9703 8111
Email us enrol@smbg.vic.edu.au
Write to us at
Admissions
St Margaret's Berwick Grammar
PO Box 138
Berwick, 3806 Australia
School in Action Open Mornings
St Margaret's Berwick Grammar holds School in Action mornings through out the year. The morning includes a tour of the school with pupils, an opportunity to attend a senior school assembly, which is the heart of the school, meet with Heads of Schools and the Principal over morning tea. The School in Action Tour lasts for around two hours. Book a Tour today.
Book an individual visit
We offer individual school tours during term time and holidays. The tour will usually be with a member of the Admissions team and lasts for around an hour. If you wish to book an individual visit please contact us on +61 (0)3 9703 8111.
Virtual Tour
Fly around and explore our school online today.
Apply
St Margaret's Berwick Grammar is an open entry school. By completing an Application Form, you are showing a firm expression of interest and this is the first step towards securing a place at St Margaret's Berwick Grammar.
We accept international students 13 years old and over into Years 7 – 11.
The completion of an enrolment application does not guarantee a place at the School.  International places may be limited at various levels.
We therefore encourage parents to begin their child's enrolment application at our School as early as possible.
When submitting an enrolment application, you will be asked to provide:
Payment of Application fee
Copy of students birth certificate or passport
Notarised copy of the student's most recent school report (translated).
If applying for a specific year level, the student must have successfully completed the year prior to entry or equivalent.
Results of AEAS or IDAT English Proficiency Test assessment (if applicable).
Students wishing to enter our Schools in Years 7 and above who do not have English as their first language are required to complete an English language assessment test. We currently accept tests from:
If applying for a specific year level, the student must have successfully completed the year prior to entry or equivalent.
AEAS and IDAT may be taken in Australia or your home country. To find out more and arrange contact:
Visit: www.aeas.com.au
Phone: + 61 3 9645 0077
Email: admin@aeas.com.au
Visit: www.idat.org
Phone: + 61 2 8316 6633
Email: info@idat.org
Once we have received your completed enrolment application, we will acknowledge your child's enrolment status by email and add your child's application to the waitlist for the nominated year level of entry according to the date received.
Priority of places in provided on:
date of application
sibling of current student
children and grandchildren of old girls and boys
Once a place becomes available or in the year prior to your childs planned joining date, you will be issued with an enrolment questionnaire, a request for you to provide the school with your child's most recent school reports to ensure the School has the most updated information available to them to support your child's education and an invitation for an interview.
All students joining St Margaret's Berwick Grammar have an entrance interview with a senior member of staff. This will last around 30 minutes and centre on the academic interests of the candidate, their extra-curricular activities and experiences.
This interview maybe contacted face to face or by a video conference, depending on circumstances.
If your application is successful a Letter of Offer of a place will usually be sent out 1 week after interview.
To accept the offer, parents should signed Acceptance of Offer, pay the Enrolment Confirmation fee and complete other forms requested.
Once payment and documentation has been received and processed by the Admissions Team, you will receive an email confirming your child's enrolment status at St Margaret's Berwick Grammar.
Parents should note that The Letter of Offer may contain the conditions which might include:
That Evidence of continuous schooling until commencement at our School is provided
Successful completion of assessed English language program (ELICOS) (if applicable)
Please refer to the Fee Structure documentation for all fees, our enrolment policy and our terms and conditions of enrolment.
The applicant/ agent returns the 'Acceptance of Offer' with initialed Terms and Conditions as well as:
Payment of Acceptance Enrolment Fee
Payment of 1st 6 months tuition fees
Student enrolled at ELICOS and provides a copy of enrolment provider (if applicable)
Copy of Health Insurance Certificate
Family Information form
Student Information form
MEECEDYA form
Parent Association form
Appointment of local support service/person form and agreement (if applicable)
Payments maybe made via Credit Card (Visa or Mastercard) or via telegraphic transfer.
On receipt of all documents and payments the school will provide an electronic 'Confirmation of Enrolment' (CoE) and Confirmation of Accommodation and Welfare (CAAW) documents to the applicant/ agent (normally within a week).
The CoE and CAAW are required by the Australian Department of Home Affairs when applying for a student visa.
Applicant/agent applies for a student visa. Leave lots of time for this as visas can take up to 3 months.
If the student requires a homestay the school will arrange this for the student by selecting a suitable homestay which the School will vet/screen and monitor on a regular basis.
This process includes Working with Children Checks, interviews with homestay hosts, regular home visits and inspections as well as feedback from the homestay student.
Please Note
A CoE will not be issued for students under the age of 13.
The place maybe withdrawn if payments are not made by the due dates.
Joining Information
In the term before entry, we will send new students and their parents joining information which will be placed on the parent portal with links to any forms that will require completing and returning. We will also confirm the house students have been placed in. After this the relevant Head of House will be in touch.
Students finalise their travel arrangements to Australia.
We recommend that students arrive in Australia at least two day in advance of the first day of term so that they can settle into accommodation and purchase their uniform.
All commencing international students attend the school the day the day before the official start of school for orientation, to meet key staff members and their buddy and finalise their timetable.