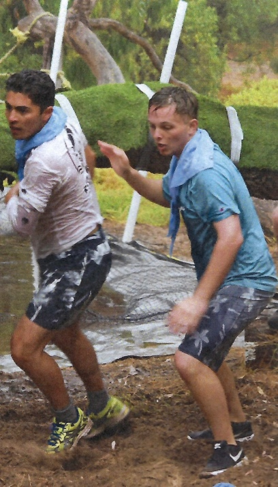 Lord Somers Camp
I had the honour to be nominated by the school to attend the annual Lord Somers Big Camp which is a camp that is truly synonymous with the idea of growing good men and one becoming the best version of themselves.
To explain exactly what I did on this camp would be to destroy the unique nature of Lord Somers as everything regarding the camp is a surprise, in hope to challenge all without allowing you to prepare for vigorous tasks or feeling the need to withdraw. When I mean a surprise, the camp truly throws you into situations that you would never expect to be within or to participate in activities that are twisted, like a thriller film where the main character gets killed out of nowhere, but instead of someone dying in camp, that would not be good, you are challenged and thrown out of your comfort zone like the thrill of a movie.
When I say that Big Camp is like no other experience, I mean it. It is hard to describe the emotions that camp makes you feel, it is unique. You are challenged, mentally and physically. Literally pushed to your limits and your perspective on yourself and others is challenged.
Throughout the week, I learnt a lot about myself as an individual. My strengths and weakness. My perspectives on life was challenged, questioned, changed, but, in the end, the key messages obtained from this camp and the friendships that I made will forever be instilled within me.
I learnt that we should all serve without seeking recognition -whether that be that you are helping your mates with homework or service within the wider community. It is about supporting one another without a reward, purely out of the goodwill of doing so.
A message that I would like to pass onto the Year 12's this year is not to cheat yourself. What I mean by that is give this year everything you have got. When you walk out of that last exam in November, only you know how hard you have worked, because, in the grand scheme, no one else actually knows, so give it all you have got. Keep the motivation alive throughout the year. Good luck to all.
Trent Mitchell
Forsyth House Captain/Year 12 student