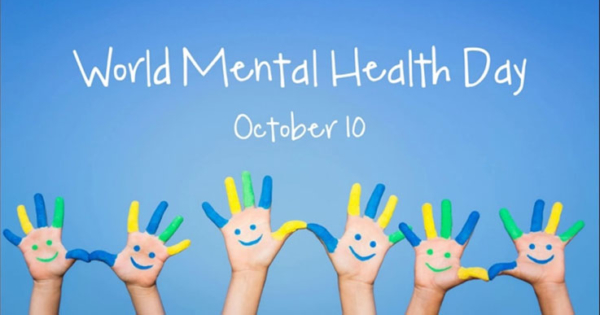 A Focus on Mental Health
"Isolation has really been tough on Mental Health, and has strained many.. and so for that reason we would like to try and make the next couple of weeks a bit easier by putting an emphasis on Mental Health.  This just so happens to coincide with World Mental Health Week which starts on Monday" – Miller Marks-Boulton.
Our 2021 School Captains are just freshly appointed, and already they are showing leadership and care for others in wanting to focus on Mental Health in the next fortnight – supporting students who are returning to school, and those who are still waiting the final few weeks to return to campus.
It is clear our new school leaders – Mehr Ali, Miller Marks-Boulton, Patrick Mohanraj and Anika Raj are the type of young people focused on doing the best for their community.
Focusing on mental health achieves many aims over the next two weeks – and the first and most basic of which is normalizing the discussion of mental health issues.  Some people struggle with the idea of admitting to needing help, or with the idea that their mental health is something that they need to build and maintain – just like our physical health.  We exercise, eat of greens, take vitamins and do so much more for our physical health – why should our mental health be any different?
Secondly, it puts in place some strategies for our youth to balance their mental health and reconnect with others after weeks spent in lockdown and isolation.  This is a chance for us to celebrate in healthy, COVID-Safe ways.
The program already includes many of the daily habits of the Wellbeing Hive, which are the keys to maintaining your mental health, and staff and students alike are volunteering their time to promote these practices.
There will be a focus on Mindfulness in Mentor activities, plus physical activities, chances to explore creativity through free painting and mindful drawing, as well as more specialist activities like cooking, yoga and even a philosophy session.  Not all activities will be available for all students – but nonetheless everyone will have access to a range of options, and many will be available to our remote students (and some ONLY to our remote students).
But it is the students themselves who will make the biggest difference here.  In fact, the fact that this is a student voiced concept is a powerful one.
When young people acknowledge the need to care for their mental health, and promote good habits and have open discussions with each other, we have the best chance of making a difference.  With this in mind, I will leave you with the words of Patrick Mohanraj in our most recent assembly…
"We get that isolation has been tough… and hopefully these next two weeks can make that return to normal that little bit easier…".