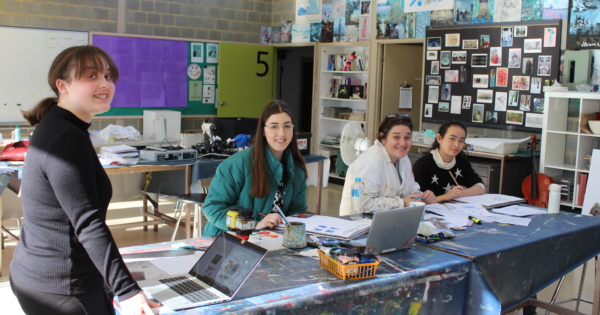 Art Workshop
During the term break the Year 12 Art students had an opportunity to attend two full day Art Workshops. The workshops provide an opportunity for students to work on their Unit 4 folio in the Art Department with guidance and assistance from their teachers. During this time the students had full access to specialized facilities, equipment and materials.
This extended studio time provided the students with an excellent opportunity to become fully immersed in their artmaking, making significant progress in the development and refinement of their folios in preparation for their final Unit 4 Artworks. The students worked independently on their folios using a variety of artforms across each of our specialised studios. The students used the time to work on analysing and reflecting on their ideas and folio development, sketching and refining their drawing skills, experimenting with oil paint, watercolour and gouache, worked on shooting and manipulating photographs and investigating and experimenting with riso printmaking techniques onto canvas.
The Art workshops are also an opportunity for the students to work as a collaborative group, sharing ideas, discussing the progress of their work and learning new and more complex techniques.
The workshop days provided the students with an intense and sustained focus on their work in a creative and collegial atmosphere.
Ms Natalie Petruccelli
Senior Art Teacher