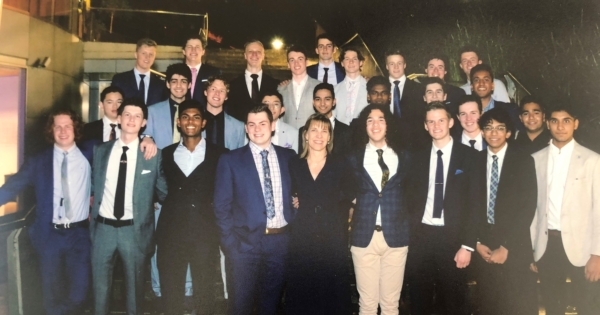 Berwick Grammar School Valedictory Dinner
Fenix Events provided a beautiful setting for a heartfelt farewell to the Class of 2019.
This was a Year Level known for their connection to each other and their connection to the staff that had taught them over several years – and this certainly came through on the evening.
There was a tremendous sense of gratitude to their teachers in the speech their representatives, Mitchell Hughes and Riley Clark gave during the evening.  They especially acknowledged Ms Sharyn Uteda, their former Year 8 Coordinator and a beloved Maths teacher.  Ms Uteda has an office near the Year 12 Common Room and has made a real effort to keep the boys motivated and on track during this important final year.
They also acknowledged their wonderful parents and the fact that they "went through school with 30 of their best mates".
Ms Uteda was nominated as the staff member to speak – and she returned their heartfelt sentiments and wished them all the very best for the future.
Now the hard work begins, as boys' exams loom. But with such wonderful connection, and a willingness to work with their staff, there is a genuine confidence about the weeks ahead.
Ms Lauren Cook
Head of Senior Boys, Wellbeing