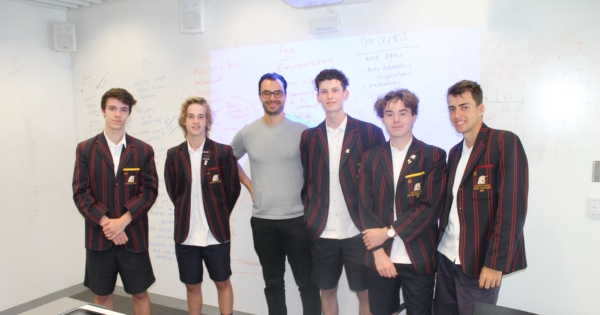 Design Practice Excursion
To finish off Term 1, senior students of Visual Communication Design class went on a multi-faceted excursion to learn about the practices of designers in the industry.
We began the day with a tour of Swinburne's Centre for Design Innovation. Industrial designer Andrew Weeks briefed us on some of their recent projects and we interviewed him to see how they work with clients through the design process to respond to a brief. This was great as we got to experience how real designers work in the industry and how they collaborate as a team.
At Top Designs at the Melbourne Museum we viewed the best folios from last year and listened to two speakers. A VCAA examiner explained why the selected folios had been included in the exhibition and some necessary skills to achieve high grades on our major SAT. Architect Virginia Mannering ran us through some of her projects and explained the creative strategies that she employs throughout the design process.
We finished off the day by visiting Maker Lab which is a shared community workspace facility where designers and other creators can work on small-scale workshops and projects. We interviewed a street artist and sculpture who shared their techniques with us. We all learned something that may inspire our thinking for future projects.
Gabriel Crestani
Year 12 Art and Design Captain