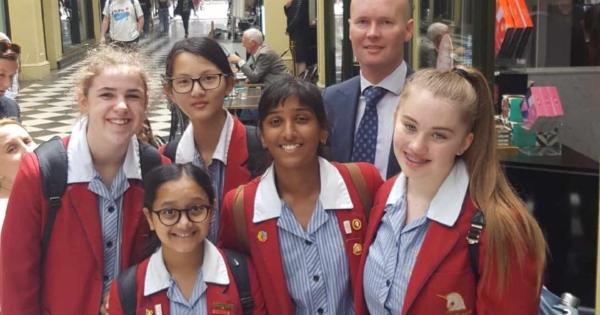 Empowering young women since 1926
As I welcome our young women back for the 2020 school year, I cannot help but feel an overwhelming sense of purpose. This is what belonging to a 100-year tradition feels like. How blessed are we as educators to get this opportunity yet again – to make a difference, to do things differently and hopefully better. We get a second chance at a new beginning, but this time, with the benefit of hindsight. Not many occupations can afford such personal growth. But, with such privilege comes much responsibility. Our depth of reflection must be deep, in order to ensure, that we are equipped and confident, to be who are girls need us to be.
As they walk up the hill, from St Margaret's place, it dawns on me that each one places her trust in us, as her educator.
How do we empower each child to achieve her full potential?
I agree with Andrew Fuller that the most important message we can give our children is;
YOU ARE A LIVING LEGEND. YOU HAVE A BRAIN THAT IS CAPABLE OF SHEER GENIUS. THINK OF THE SMARTEST PERSON YOU CAN AND KNOW THAT YOU HAVE THAT POTENTIAL TOO.
It will take hard work, lots of trials and errors but it is possible to improve. To be the best version of yourself possible.
I ask for your support to remind our children of this important fact, not only of their vast capability but also that nothing is achieved without effort.
It is also equally important to remind our children that they are loved, at this moment in time, just the way they are. Whatever successes or failures come their way, will enhance their experience of life and shape them as individuals but the constant, is their worth to us. They are precious just as they are.
My wish would be that together we work to instill these two premises in our children as we delve into 2020 with enthusiasm, hope and the promise of what lies ahead.
Virtute et labore
Mrs Deborrah Francis
Head of Senior Girls, Wellbeing