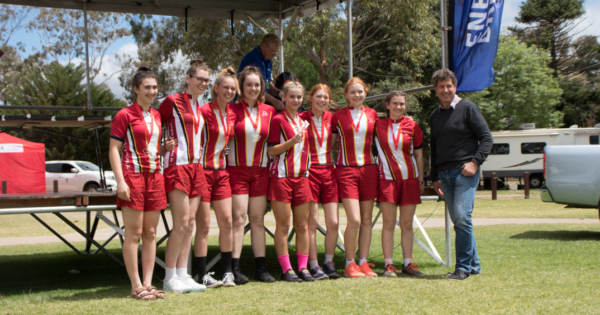 Energy Breakthrough Success
The 2018 edition of the Energy Breakthrough was a success for the whole HPV squad. Our girls performed exceptionally well in all teams.
Making up six of the eight riders in the Chrysaor team, Elizabeth Calder, Olivia Ford, Zali Gosling, Megan Keramidas, Chiara Lettieri and Claire Schreurs rode well to position the team to be in contention for a spot on the podium. However, they fell just short and finished in 4th place.
Sarah O'Connor has made tremendous improvement to her riding this year. She was the only female student riding in Zeus and improved her riding times in every stint she rode in.
Poppy Elfick, Jessica Elfick, Meagan Hansen and Samantha Horton formed half of the Ceto team. As part of the Display and Presentation component of the event they participated in a Sesame Street themed presentation that detailed the journey of Ceto up to the Energy Breakthrough. In the race they rode extremely well to finish in the top 10 of their category.
Our all female team comprised of Susanna Bates, Makenzie Betts, Erin  Hanley, Adele Hanley, Alisa Johnson, Caitlyn Lake, Clare McCurdy and Phoebe Thompson. This team has been extremely successful at this event in previous years and we were hopefully of another winning performance, however, the competition was tougher this year and the girls rode well to come overall runner up in their category. They were also rewarded for their excellent Display and Presentation by winning the award for best Display and Presentation.
It was also wonderful event to farewell our two year 12 students, HPV Captain Susanna Bates and Erin Hanley, both of whom have been excellent role models for our girls over many years. We look forward to having them back to assist our squad next year.