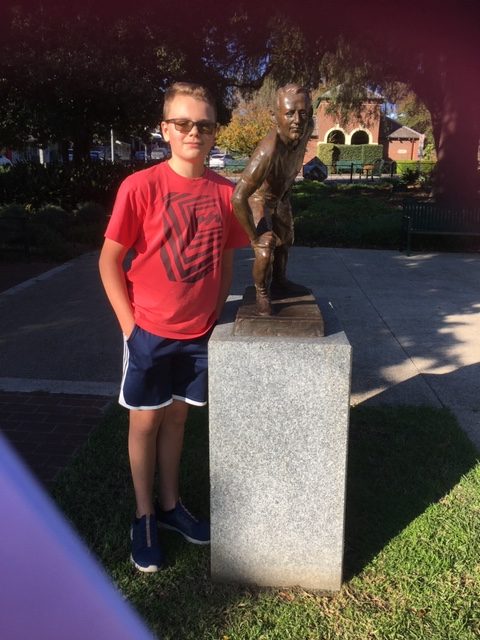 Feel Good Friday
Many of the lessons we have learnt as we spent this period of time working and learning from home have been related to wellbeing – the power of connection and the other facets of our Wellbeing Hive – a model that also promotes exercise, creativity, curiosity, mindfulness and reading amongst other things.
So on Friday May 15, our community took some time out to look after our wellbeing and catch up with ourselves.  And this may look different to every person.  Sometimes the best thing we can do for our wellbeing is to catch up with school work and planning, and I know that plenty of staff and students took the opportunity to do this.  But after an inspiring video outlining a lot of fun ideas from their teachers and peers, many students choose to read, write, make movies, get out for a run or walk, play games, complete jigsaws and more.  Especially popular was Head of Richards House Mr Ashcroft's second installment of The Amazing Race, which was loved by boys and girls in Years 7 – 9 at the end of last year.  This saw students and their families completing a treasure hunt walking or cycling through Berwick (great daily exercise and easy to socially distance), taking photos to prove they had solved the clues across the day.  Pictured here is Year 7 student Thomas Battye with the statue of Edwin Flack.
I think may of us have discovered new passions while we spent more time at home – I know I never expected to love the problem-solving nature of jigsaws as mcuhas I found it did – but we also had to really focus on how to take care of ourselves within this stressful time.  I hope these lessons are long-lasting and that the whole community takes a little more time for self-care in the future.