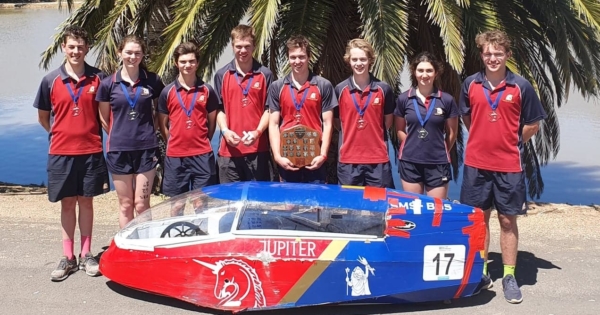 From the Principal – 28 November 2019
As the term draws to a close, we reflect on what has worked well, what could be better and what changes we need to make. Change and reflection are a constant in schools and knowing our overall direction is key to informing the decisions made. Being our best selves for all humanity and the planet is our main driver at St Margaret's and Berwick Grammar School.
To this end, we must ask: Have we tried our hardest? Of what am I most proud? What are we going to change? Many people do not like change, others thrive with it. I notice in the teaching profession that often staff new to the profession are particularly thirsty to broaden their experiences and try new things. Andy Hargreaves' work notes that it takes eight years to deeply understand the art and craft of teaching. It is one of the most complex professions there is – part carer, part coach, part academic guide, part personal trainer and health practitioner. Hargreaves goes on to say that between eight and approximately 22 years in the profession are the golden years where teachers generally want professional growth, are keen to learn more about their craft and are likely to focus on career related aspirations. Those that have taught for more than 22 years apparently fall into two main categories – those hanging out to retire or those that are particularly passionate about their potential contribution to both their students and the profession. We see many take on broader roles in society related to education. After all, they have an incredible amount of both discipline (subject) knowledge as well as pedagogical (teaching and learning) knowledge.
When I look at our staff, I see a group that all care deeply for every child. We emphasise that every child in the school is one of our students – so a senior teacher at the girls' school is responsible for the education of the little ones and the boys. The reverse is also true. I notice that the catch phrase that guides me: 'we are what they (the students) need us to be' is being echoed across the School.  Our teachers are there for all our students: no matter what their gifts, their challenges or predilections. This was brought home to me as I witnessed the significant number of staff assisting at the Maryborough HPV event. Whether record keeping, changing tyres, chatting to families or cheering the children, they were present body and soul; providing a smile, a word of encouragement or technical advice as required. In essence, helping every child be their best selves for all humanity and the planet.
Warmest wishes
Ms Annette Rome
Principal