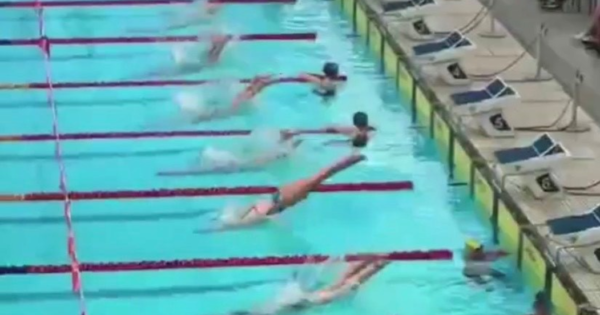 GSV Swimming Carnival
The GSV Swimming Team have had a busy start to the year having already competed at the Personal Best Meet at PLC pool and the Preliminary Carnival at MSAC. The Personal Best Swim Meet was an afterschool event whereby students were able to challenge themselves against swimmers from other GSV schools. Times were recorded in all four strokes and it was a great way for the students to practice their dive entries and finishes in a competitive situation.
Most recently, a team of students headed to Melbourne Sports and Aquatic Centre to represent St Margaret's in the Girls Sport Victoria Preliminary Carnival B against seven other GSV Schools. This was a grading event, which then allows us to be placed in the appropriate division for the Championships event, against other schools of like capabilities.
Our students showed constant endeavour and some amazing performances and personal bests were achieved in the water. A special mention to Claudia Eibl for winning the Year 10 50m Breaststroke A event on the day. Although we were ranked 8th overall for the day, the encouragement and team spirit displayed by the girls was outstanding.
With some great swimmers in our team, we now look forward to competing in the Division 3 Championships Carnival on Tuesday 17th March.
Brooke White, Swim Team Manager