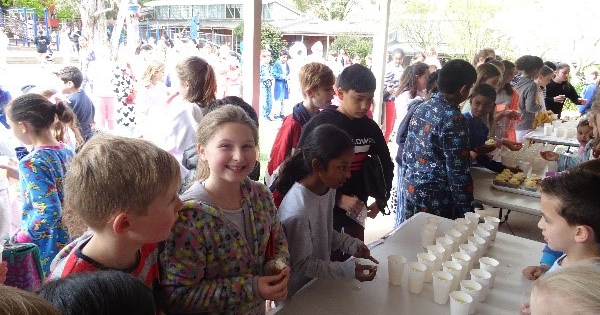 Head of Campus Update – 21 September 2017
As we head into our term break, it's an ideal time to reflect on our achievements over the past ten weeks and think about what's coming up in Term 4. We've had a very busy but productive term and the children are starting to look a little tired and in need of a well deserved break from their usual school routine. Excursions are carefully selected to support their learning and throughout the term these have included visits to the Shrine of Remembrance, Melbourne Museum, Royal Botanic Gardens, Casey Safety Village, Fiddlers Green, Dolphin Research Centre, Berwick Fire Station and Camp Jungai. Participation in Tournament of Minds, Maths Talent Quest, National History Challenge, Maths Olympiad, Maths Games, Zonal Chess Championships, District Athletics Carnival and Science Talent Search have tested and extended the students with many qualifying to state level. Special congratulations to Leah Membrey, Rusandi Botheju, Yihan Wang, Ruby Hollingsworth, Ella McCahy, Chiara lettieri, Elizabeth Calder, Rylee Dunlop, Sanuli Rajapaska, Jovi Simon, Vivian Yang, Daisy Weinzierl, Tijana-Mai Djukic, Toyesh Tirumalareddy, Lorenzo Chen, Scott Dougall, Anika Fazan, Maddison Purches, Keira Purches and Lauren Nelson for taking up the challenge, remaining focussed and achieving a high standard.
Another highlight this term has been the Junior School concert! The evening featured the talent, enthusiasm and energy of our wonderful students as they entertained everyone with solo, class, whole school and instrumental performances that had the audience tapping their feet and singing along with songs from children's musicals. Unlike a theatrical production where the students take on a character, the Junior School concert allows each student to be themselves and proudly showcase their talent and love of music on stage. Congratulations and well done to all involved in delivering an entertaining and quality performance for all to enjoy.
The St Archies Exhibition was a perfect end to the term. The exhibition, based on the Archibald Prize  awarded annually to the best portrait, invited all Junior School students to paint a portrait of a person of their choice…..and the result was stunning! The exhibition consisted of 261 outstanding portraits and around 500 people voted in the four categories below. A big thank you to Mrs Jo Cooke and congratulations to:
St Archies Award: Sam Year 1 – his cousin                                         
People's Choice Award: Elizabeth Year 6 – Cate Campbell
Student's Choice Award: Nehara Yr 6 – Stephanie Rice
Teacher's Choice Award: Caoimhe Yr 4 – Mrs Jones
Thank you to all students who supported our recent Pyjama/Movie Day organised by SRC. This has certainly become a popular annual event in the Junior School and the movie Finding Dory proved to be a great choice. All gold coins will assist the new Monash Children's Hospital School in Clayton and we hope to present our donation and learn more about the new hospital and their facilities at an assembly early next term. Well done also to Year 2 students for organising the cake and lemonade stall at morning recess. This was hand on learning at its best with funds used to purchase more seedlings for our kitchen garden.
I often feel we are fortunate to have so many enthusiastic and inspiring people whose contribution to Junior School ensures a positive and motivating place for learning. We appreciate the ongoing support and trust we receive from our families and continue to look for ways to improve communication between home and school to make sure everyone stays up to date with what is happening. We look forward to seeing all families back at school on Tuesday 10 October. Happy holidays everyone. Keep safe and well!
Ms Carole Reed