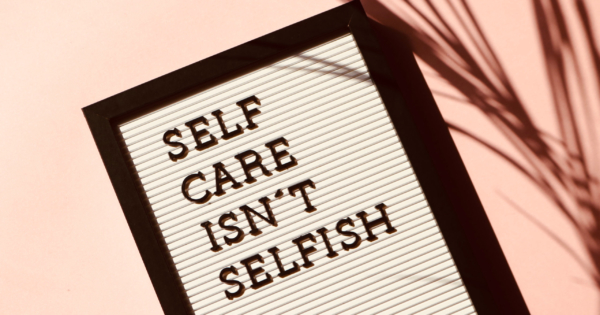 Is It Time for Some Self-Care?
Although our community has returned to face-to-face schooling before many others have, the impact of this change in our routine may still be with us.  Sending our children back to school may be a good opportunity to take stock of how we have weathered the last few months.
When we are caring for others we can often forget to look after ourselves. Due to the change in our routine many of us have been forced to think differently about our caring role. Most parents have never considered home schooling their children, and those parents that have considered home schooling actively provide education in a completely different way than the current online schooling programs.
This change can lead very quickly to 'burnout' for carers. "Burnout is the state of feeling emotionally and physically exhausted as a result of being exposed to excessive and prolonged periods of stress. When we are exposed to these periods it's common to feel overwhelmed by the amount of caring undertaken, or to feel undervalued or unappreciated. If these feelings are present then you may be at risk of developing burnout" (SANE, 2019).
Some of the signs that you may be burnout:
You have much less energy than you once had
It seems like you catch every cold or bout of flu that's going around
You're constantly exhausted, even after sleeping or taking a break
You neglect your own needs, either because you're too busy or you don't care anymore
Your life revolves around caregiving, but it gives you little satisfaction
You have trouble relaxing, even when help is available
You're increasingly impatient and irritable with the person you're caring for
You feel helpless and hopeless
What you can do:
Take time out – and consciously do so if your schedule now allows
Focus on things you can control
Applaud your own efforts
Do activities that you enjoy
Make time for social connection
Exercise
Eat well
Get enough sleep
Look after your own health
Pass the caring responsibility to someone else for short time (if you can)
Feeling like you might like to understand this subject more? Here are some great links you can read and share with others.
https://www.sane.org/information-stories/the-sane-blog/caring-for-others/avoiding-carer-burnout
https://www.helpguide.org/articles/stress/caregiver-stress-and-burnout.htm
Photo by Madison Inouye