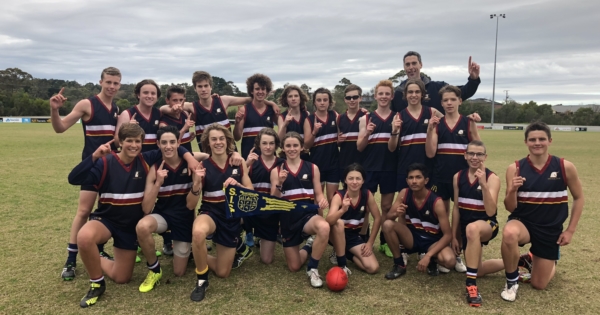 PENNANTS ALL AROUND FOR BGS WEEKLY SPORTS TEAMS
Term 2 saw great success across the board for our SIS Weekly Sports teams.
Whilst the Junior Table Tennis team competed well and experienced some success with 2 wins from their 5 matches including a 24 sets to nil victory to finish the season, it was our other 3 teams who really shone.
The Junior Basketball team coached by Mr Howard and Mr Simpson had some big wins early in the season, followed by a couple of closer contests but remained undefeated and claimed the first Pennant for that age group for 2018. Our Intermediate teams carried on their success from the Term One Handball Pennant and the SIS Cross Country victory with two further pennants for the term. Mr Simpson's Volleyball team took all before them, winning the Pennant without dropping a single set for the season. Great reward for the team who built the foundations a year earlier as a Year 9 team playing in the intermediate age group.
The Intermediate Football team also won all of their matches to claim the school's first ever Intermediate Football Pennant. A huge effort by this team who at times had limited numbers to choose from. With selections happening this week for the Junior and Intermediate Touch Rugby squads, plus the Intermediate Soccer and Senior Basketball teams, Term 3 shapes to be just as busy for our young athletes.