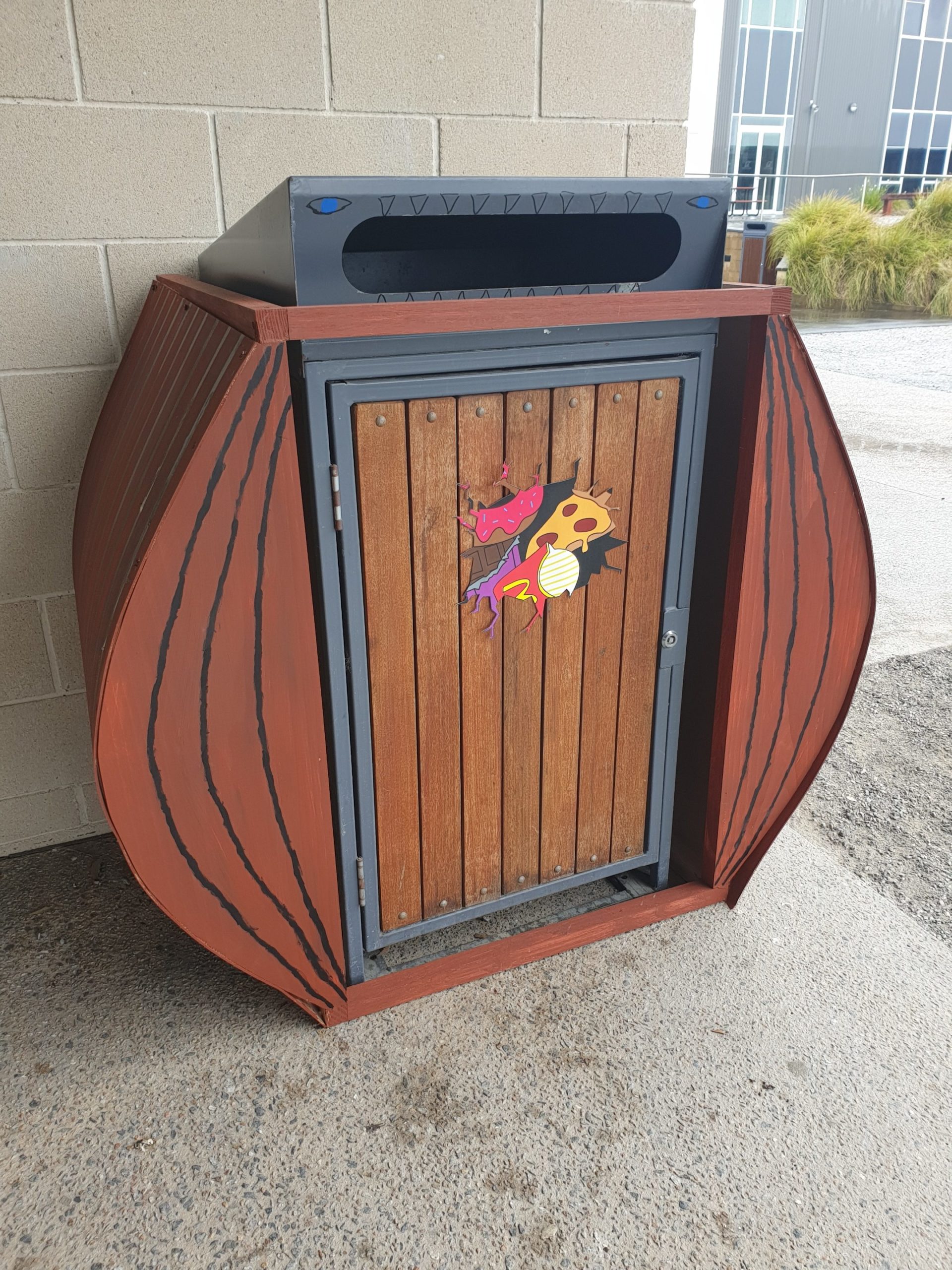 Public Intervention Art
Public Intervention is a dynamic and unique art form that allows the artist to fluidly express their opinions and ideas on almost any topic to the wider community. It is very similar yet vastly different to public art, as while it is situated in a public environment, public intervention artwork often holds a deeper level of communication. This is because the work always expresses an idea or message to educate or influence the audience. This is achieved through interactive artworks that interact and communicate with both their surrounding environment and also the audience of the piece.
During Term 4, the Year 9 Art and Design class took part in a public intervention task, where each student had to design and create a unique installation that would deliver a specific message. After many weeks of hard work many innovative and thought-provoking pieces were installed throughout the school. An example of what was produced was my obese bin design. This was trying to communicate how fast food and other unhealthy food choices are causing the population to become more obese. It shows it could be avoided if the population made better food choices as shown by the opposite bin which was skinny and eating fruit and vegetables. Ultimately Public Intervention is a fairly unknown yet extremely influential artform that our class learnt a great deal from.
Hugo Gaulke
Art and Design Leader