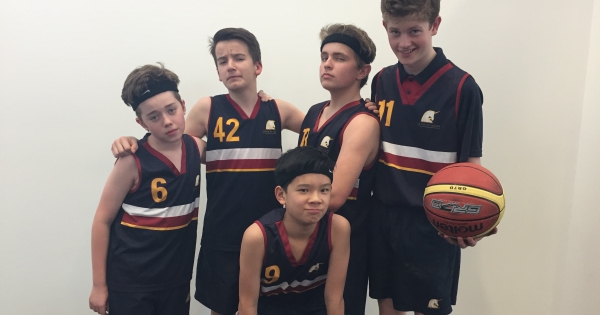 SIS TheatreSports Competition
On 19 July, BGS sent a team of five ambitious performing artists, led by our Performing Arts Captain, Jack Murray, to the SIS TheatreSports competition at John Paul College in Frankston.
The team was required to come up with a jingle and thematic costume set which represented them. They arrived at an ingenious song based on the ironically popular 'Never Gonna Give you Up' by Rick Astley. Henceforth, they became the Berwick Ballers, complete with iconic sweatbands and basketball jerseys.
The day consisted of a number of warm up games, followed by three rounds of exciting competitive improvisational games, aimed at utilising the skills of 'accepting offers', 'advancing a scene' and 'telling a story'.
These types of exercises are fundamental in developing the confidence and skills required to thrive in the theatre industry.
This was a great opportunity for our boys to socialise with students from other schools, learn from the performance of others, and ultimately to have a whole lot of fun.
A special mention goes out to Connor Beck of Year 8, who won 'best overall line' on the day. Well done to all involved.
Mr Sean Pieper