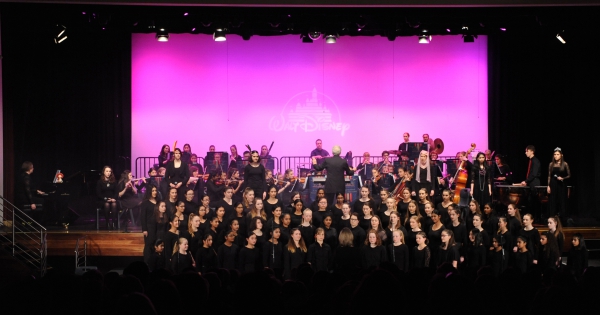 SMS Annual School Concert 2017
Senior musicians delighted their audience over two evenings in the SMS Annual Senior Concerts held in August. The Disney themed performances proved very popular and over 140 singers, instrumentalists, dancers and actors entertained an enthusiastic and encouraging crowd.
A range of items from Orchestra, A Cappella Choir, Chamber Voices, Symphonics, Combined String Ensembles, Drumline, Electric 7, Wind Ensemble, Show Choir, Unit 4 Trio, Dance Troupe and Actors covered Disney music from the old favourites to the most modern. The Massed Singing Finale featured the whole senior school performing a medley of Disney songs chosen by the Year 12 students.
Both concerts were a great success and were a testimony to the continuous hard work put in by music students and staff throughout the year. Many thousands of hours of practice and rehearsal brought a quality second to none. Thank you to all involved for their efforts, diligence, talents and professionalism.
Ms Christine Cochrane