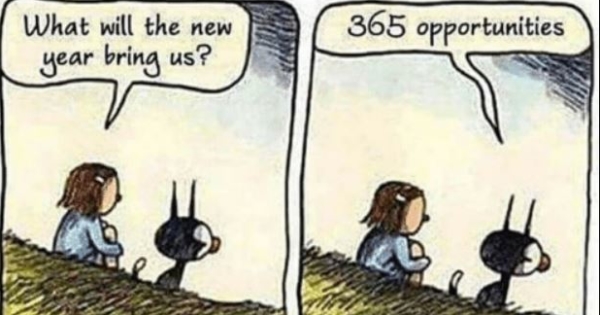 Staff Day January 29 – A new beginning
One of the wonderful things about the way our teaching world is ordered is that there are a sequence of endings and beginnings.
We have new months, new weeks, and new days. There are beginnings all over the place.
There are 365 new opportunities in a new year. 2019 is a Year of the Pig and will be a momentous year. Pigs are one of the social and most intelligent of farm animals. They are known to work collaboratively and can learn new behaviours easily. Whilst greed is perhaps a mythical behaviour of pigs, the intense desire for something that characterises greed is something we can all aspire to. Teachers were encouraged to be greedy for learning. For themselves and for their students. To learn more, do more, 'be' more; to aspire to more.
Beginnings are the time for hopes, dreams and plans—and a new school year is ideal for thinking about the shape of our teaching, how this impacts on the shape of our students' learning, what sort of teachers we are becoming and what we would like to see happen this year.
To begin the Commencement Day, all staff heard from our Principal, Annette Rome, about the priorities for the school in 2019. Teaching staff then connected with our Director of Curriculum and Innovation, Meg Fortington, on her vision for curriculum at the school and thought about the purposes of curriculum and what constitutes a 'good' curriculum that is worth learning. Class teachers then trialled how to apply a thinking routine in their practice, led by teachers Kate Flood, Tracey Hallam, Delanie Lewis, Tina Taranto and Judy Taylor, and investigated opportunities for action research within classroom learning experiences. Our Educational Support Staff also enjoyed a session on knowing themselves better and how to work better as a collaborative team.
There were also opportunities for groups of teachers to meet together to plan for the year ahead. It was a day full of positivity and promise: the promise of a fantastic year of learning and teaching ahead of us all.
Ms Linda Shardlow
Director of Staff Learning and Research