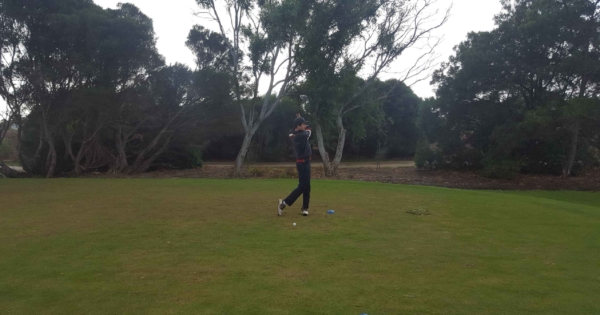 VIS State Golf Championships
On a day when most golfers would prefer to be watching from the comfort of the clubhouse, Year 8 student Jack Scarborough and Year 9 student Brodie Mack were braving the high winds and constant rain whilst competing in the Victorian Independent Schools State Golf Championships at the Long Island Country Club in Frankston.
Both boys qualified for this tournament by beating a host of students from other independent schools at a tournament at Waverley Golf Club a few weeks earlier, so it was a big thrill for the pair to be playing at such a high level. With no age groups at this level our golfers were competing against many senior and VCE students from schools such as Scotch College, Melbourne Grammar and St. Kevin's College and the field saw many players with low single figure handicaps. With this sort of competition and the tough conditions neither Brodie nor Jack were able to secure any awards, with both shooting around the 100 mark in this 18-hole stroke event. Both were better for the experience though and hopefully will be back again next year to see if they can move further up the leader board.
Congratulations to both boys on the huge effort of making the state final at such a young age!
Mr Nicholas Bruton
Sports Coordinator