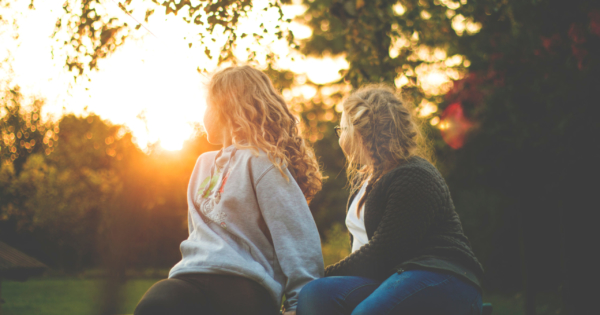 What Do Our Girls Need Right Now?
Connection looks and sounds different for every girl, depending on their personality, interests and values (among many other factors); however, we know that effective connection occurs when they feel supported, encouraged and have a sense of meaning and purpose.
What we also know is that some personalities need social connection more frequently than others; the 2 hour phone call and the 5 minute chat can mean just as much to different people. Often, needs change over time depending on personal circumstances and it is common to rely on different friends for different reasons: the 'Let's catch up, I need a laugh' versus the 'I'm not feeling great, can we talk?'
The pandemic has certainly altered the way we connect and our ability to connect. Plan International UK conducted research into the impact of the COVID-19 pandemic on girls (you can access their findings here). Their survey found that an inability to spend time with friends or family (75%) and feelings of loneliness (62%) were the primary contributing factors of deteriorating mental health during this period.
These results are not surprising. We know that our girls thrive when they feel a sense of belonging and connection. And our girls thrive when they use their personal strengths to support each other.
Now, more than ever, Schools play a central role in providing an environment for these relationships to continue to develop despite the new normal we find ourselves in. As a result, fostering a strong sense of belonging has been a focus of the Senior Girls campus in Term 3. From Mentor Teams calls, House Extravaganza, to virtual Year 7 House Trivia, we are constantly looking for ways to keep our students connected within their House, Mentor groups and year levels.
Yet, what became increasingly apparent during this pandemic is the inherent respect, courage and character our students possess in the face of the unknown. Students are not only adapting to the rapid changes, but are also looking beyond themselves and considering those around them. At the start of the second period of distance learning, we wanted to formally acknowledge these qualities and, consequently, the Middle School House Awards were established.
The recipients of these awards are nominated fortnightly by the St Margaret's staff and student body for their willingness to create a culture of connection during distance learning and give back to the School community. As the criteria suggests, this is not about academic achievement, rather the positive impact that can be created by a person's behaviour. Ultimately, it acknowledges the students who go above and beyond to support their peers and approach their online learning environment with empathy and resilience.
So, whilst connection looks and sounds different for every girl, what we aim to foster is an environment where connection is valued and recognised because we know that it is often the small gestures of support that have the greatest effect on our collective ability to get through this period.
Photo by Dominika Roseclay from Pexels