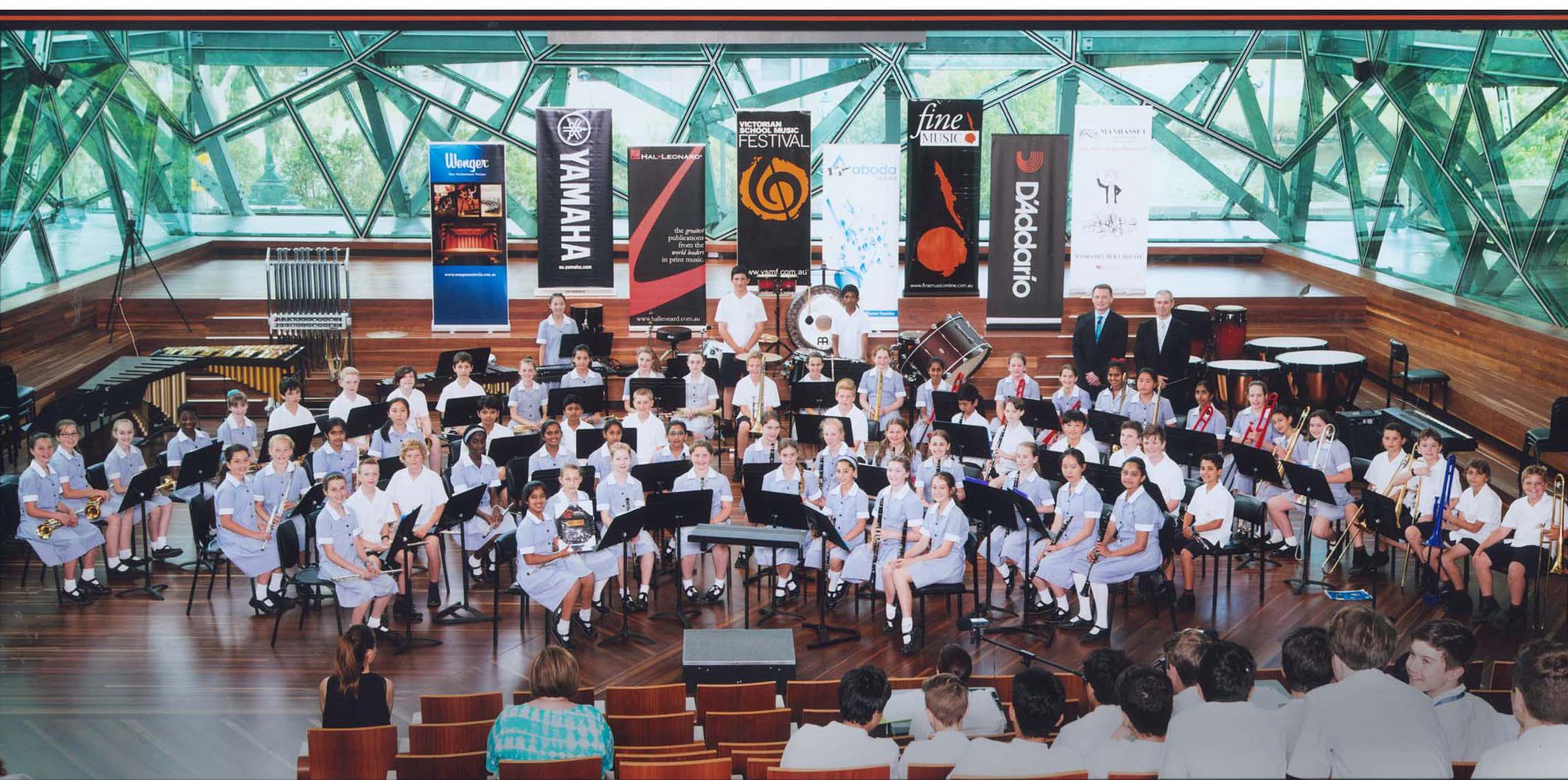 Year 5 Band program
All Year 5 SMS students participate in the Band program. They are given the opportunity to have a 'trial lesson' on five different orchestral/band instruments including the trumpet, trombone, flute, clarinet and oboe and are then able to choose their preferred instrument which they will learn to play for the full year.
Year 5 Band spans over two periods per week. In the first period students partake in a small group instrumental lesson with a specialist teacher to learn the skills needed to play their allocated instrument well.
For the second period, all students come together to create a Concert Band under the direction of Mr Mark Mason. By participating in an ensemble such as a concert band, the students not only learn their own instrument, but also learn how all the instrumental groups work and cooperate together to create music.
A highlight of the Year 5 Band program is its involvement in the Victorian School Music Festival (VSMF). The SMS and BGS Year 5 Bands combine to rehearse together to be ready to perform at VSMF which is held at the prestigious Deakin Edge performance space at Federation Square. Not only do they perform and receive feedback from an international expert, but they also form the audience for other bands of similar age and from schools who run similar programs. The students analyse performances and perform themselves for experienced adjudicators who run a workshop with the students. It also allows the students to appreciate more experienced bands, ensembles and performances.
Students who decide to continue studying their instrument can access private instrumental lessons at school and join the Junior Concert Band which rehearses during recess. This also creates a pathway to the senior ensembles which include the Symphonic Wind Ensemble, Senior Orchestra and small ensembles such as the All Girls Brass Group, Flute Ensemble and the Clarinet/Saxophone Ensemble.
Miss Elise Ryan
Junior School Music Coordinator