Online learning available across our campuses
We have embraced the vision that effective use of information technology should be integral to the teaching and learning process. Devices including software and technical support are included as part of the fee schedule. Access to the internet is available to all students through the school's excellent Wi-Fi capabilities enabling online engagement across the campus.
Our aim is to use these technologies to promote pedagogical excellence in the classroom, embracing independent and collaborative learning, creativity and innovation, critical thinking and flexible progression.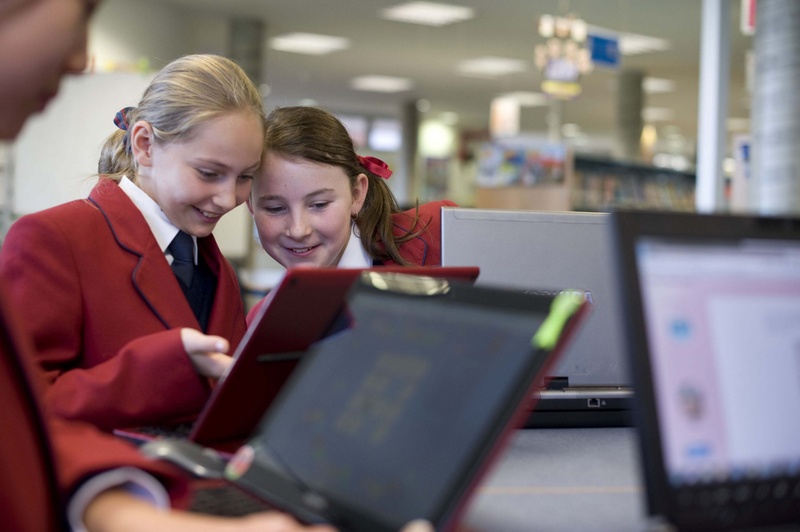 A balanced approach to digital learning
Our approach to technology is balanced by age, device type and the need to focus on the fundamentals of early childhood learning. This means that the use of these technologies is highly limited in younger years where students may only be on devices for short bursts (15 minutes) for specific tasks. Indeed, 15 minutes may be all that a child uses the device for the day.
Skill sets are enhanced as students progress through school
As the student progresses through school use will increase as pupils are expected to adopt a full range of apps and multimedia tools to aid their subject learning and also to prepare them to be fully skilled for the fast-changing digital world they will inherit.
See our Digital Facilities Online
To find out more about how we teach with digital technology, please join us for a school tour.
Book and School Tour