About this Course
In a world where media is ubiquitous, this subject gives students the tools to be critical consumers and innovative producers of media content. Through exploration of various media forms, including film, television, photography, and cutting-edge digital media, students examine how they are produced, distributed, and consumed by audiences. Students analyse the impact of media on society and develop key communication skills in the process.
The course comprises of the following:
Media Analysis: Students learn to critically analyse media texts, including advertisements, films, TV shows, and news articles. They examine the construction of meaning in these texts and consider how media producers use various techniques, such as camera angles, sound, and editing to influence audiences. Students engage in deconstruction of media texts to examine how they shape our worldview, ultimately gaining a deeper understanding of how media influences our thoughts and behaviours.
Media Production: Through hands-on experience with professional-grade equipment and software, students develop practical skills in content creation, including scriptwriting, filming, editing, and distribution. They work collaboratively to produce their own media products, such as podcasts, music videos, photography and short films, learning valuable project management skills along the way.
Media Contexts: By exploring the broader social, cultural, and historical contexts in which media is produced and consumed, students gain insight into the complex interplay between media and society. They analyse the impact of factors such as audience preferences, technological change, and globalization on media industries, and reflect on how media shapes our perceptions of the world.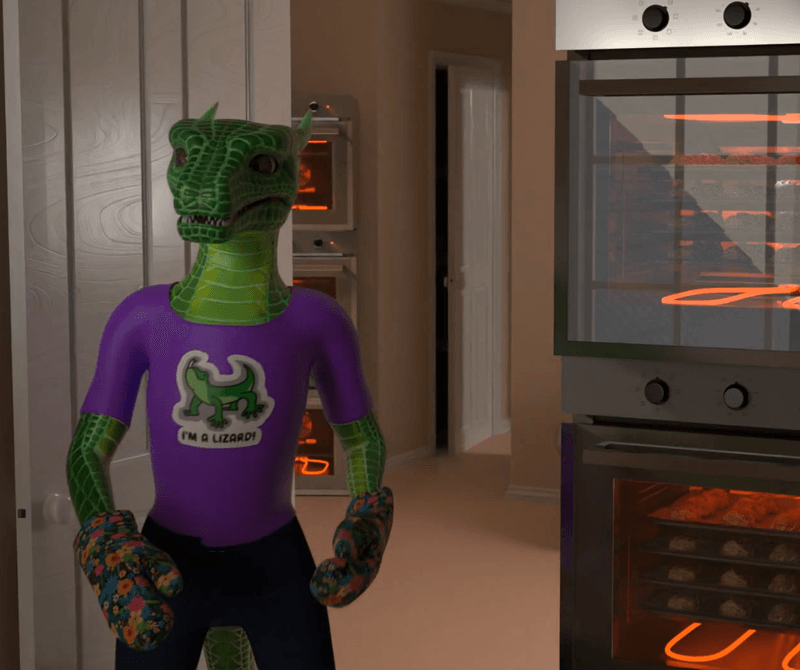 Assessment
This screen shot is from a 3D animation created by Claire Schreurs (St Margaret's Berwick Grammar School, Class of 2023).  Clare's animation "10,000 Scones" was short-listed for the annual VCAA Top Screens film festival.
Students of Year 10 Media complete an assessment for each of the following:
Media Analysis
Film Production
Photography
New Media
Future Pathways
Year 10 Media provides students with a solid foundation in the key concepts and skills required to study media at a VCE level. By developing critical thinking and practical skills in media production, students are well-equipped to pursue further studies in media and communication fields, such as VCE Media, journalism, film, and digital media. With a growing demand for media-savvy professionals across industries, the skills developed in Year 10 Media are highly transferable and valuable in a range of careers.