A rigorous unique course designed to foster an international mindset in a highly connected and complex world.
The certificate brings students and their perspectives together from across the senior schools
The course, which is open to all Senior School pupils (Years 7 – 12) brings a diverse range to students, based on age, gender and cultural backgrounds, together to explore current local and global events, which are discussed and analysed in a group setting. The groups are encouraged to consider and are challenged by a range of factors that including (but not limited to) ethics, economics, commerce, cultures, systems, politics and laws both local and international.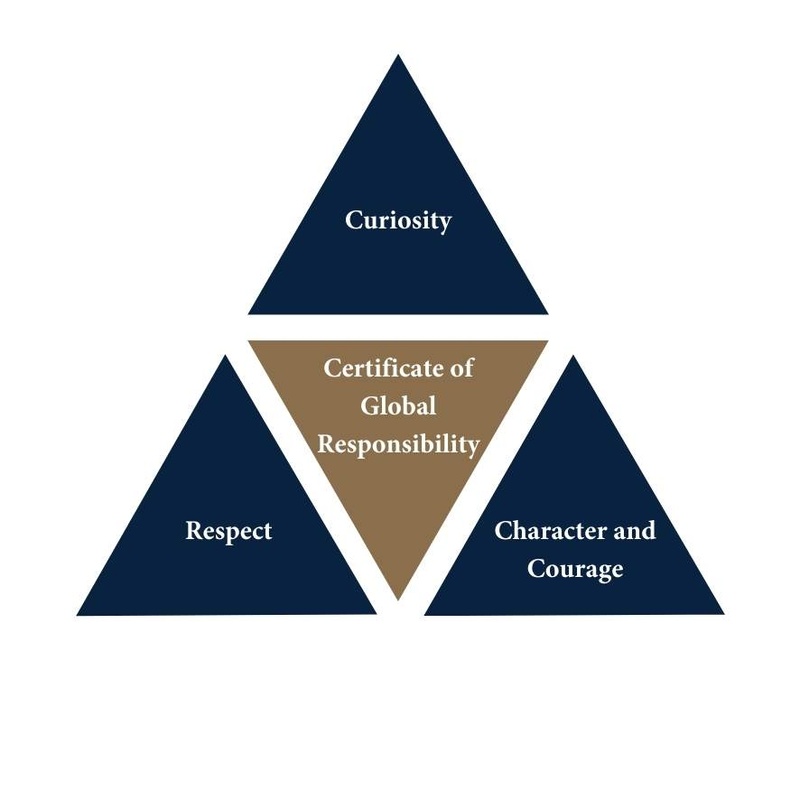 The Certificate of Global Responsibility helps students develop, based around the School Values.
Curiosity Knowledge and understanding of interdependence, identity & cultural diversity, social justice and human rights, peace building and conflict resolution and sustainable futures.
Respect Values and attitudes to facilitate knowledge of self and others to display ethical understanding.
Character to Grow and Courage to Act: Develop concern and commitment to upholding the rights and dignity of all people, and a willingness and capacity to reflect on and evaluate forms of action.
Students are encouraged to explore and develop solutions that can bring about change.
Over the 12 months of the course, students discover that the world is not black and white but operates in various textures of ambiguity and opaqueness and are encouraged to explore and develop solutions that can bring about change. The course helps students develop a range of skills, attitudes, and behaviours that most do not have prior to their involvement in the course including deep critical thinking, intercultural competence and problem-solving.