St Margaret's Berwick Grammar offers the opportunity for all students from Year 4 to 12 to participate and join the Human Powered Vehicle and Cycling Squad.
This co-curricular activity is an exciting and rewarding endeavour where students can compete as individuals and in team events at numerous local, state, and national competitions throughout the year. It is one of the many activities that draw the entire school together as well as engaging with the broader community.
Participation and passion from students has seen the school consistently perform in these sports.
Cycling
Our students are well represented in both road and mountain bike racing, with many enjoying success at a state level due to hard work, determination and commitment.
Human Powered Vehicle
Human Powered Vehicle (HPV) is an exciting form of racing using vehicles powered only by the rider. Our vehicles are state of the art, fast and well maintained, allowing students to strive for their personal best.
Training and Construction
In preparation for their competitions, the HPV and Cycling Squad is involved in a range of training targeted at specific disciplines. Weekly Sunday and Wednesday morning training sessions are held at Casey Fields, and are attended by both students and parents alike. These sessions prepare the students for cycling road races, but also improve endurance and power for the HPV. In training for mountain bike competitions, the squad relocates their training session to a mountain bike course which will more directly improve their skills. Our Human Powered Vehicles are built and maintained by a team of committed parents and students who meet during the week. This is a wonderful opportunity where students can work to develop an end product, which can be enjoyed as a team.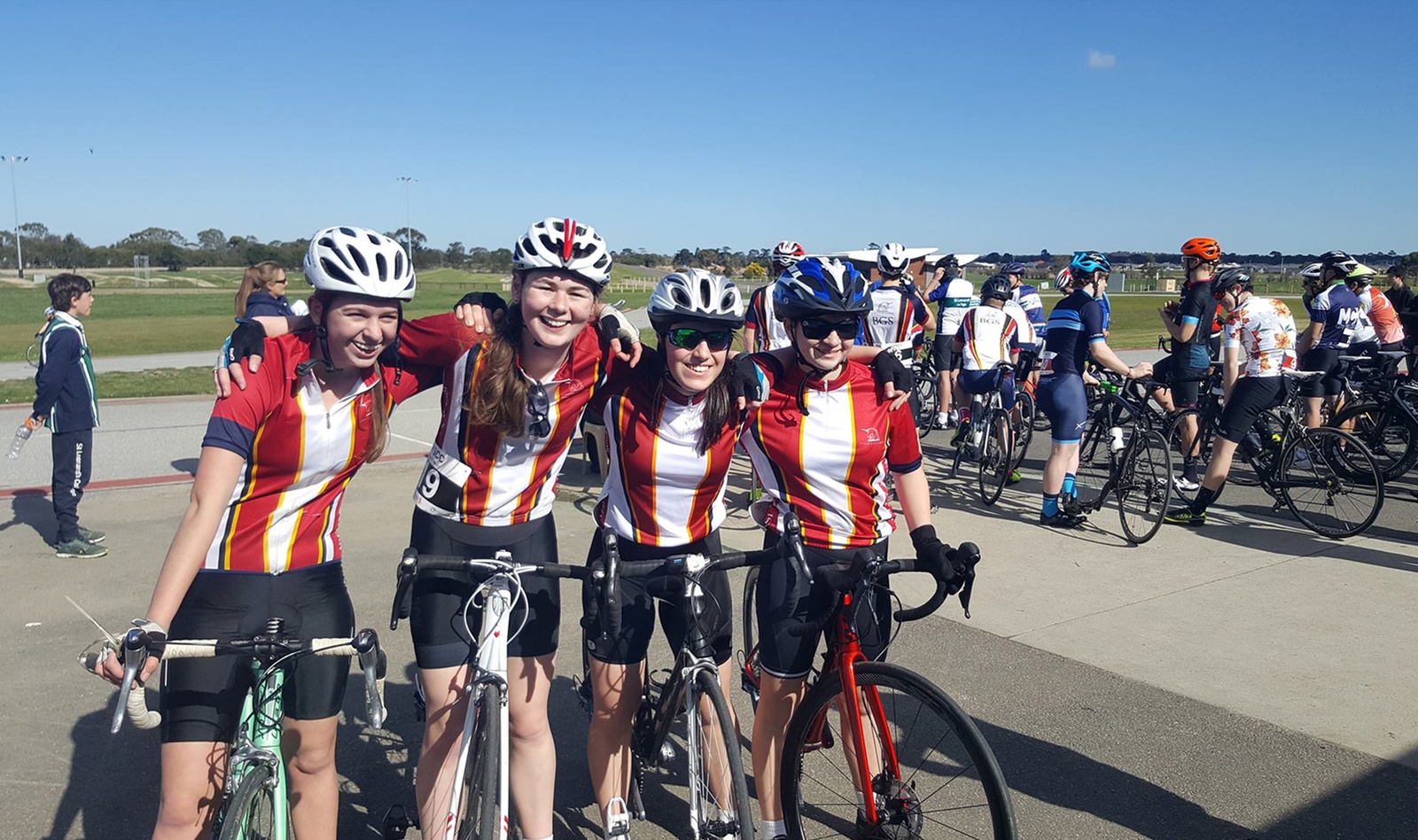 Squad History
From 8 riders in 2005 to 80 in 2017 the St Margaret's Berwick Grammar Human Powered Vehicle and Cycling Squad have expanded enormously. In that period of time, the riders have developed from absolute novices to being the premier pedaling school in Victoria. The squad has moved from only senior girls to both boys and girls from Year 4 to Year 12. The program also provides an opportunity for past students and parent involvement.
The squad has dominated the senior girl scene in Human Powered Vehicle racing for twelve years, and they have been joined by the senior boys' team with both teams winning the Victorian series for Human Powered Vehicles from 2012-2015.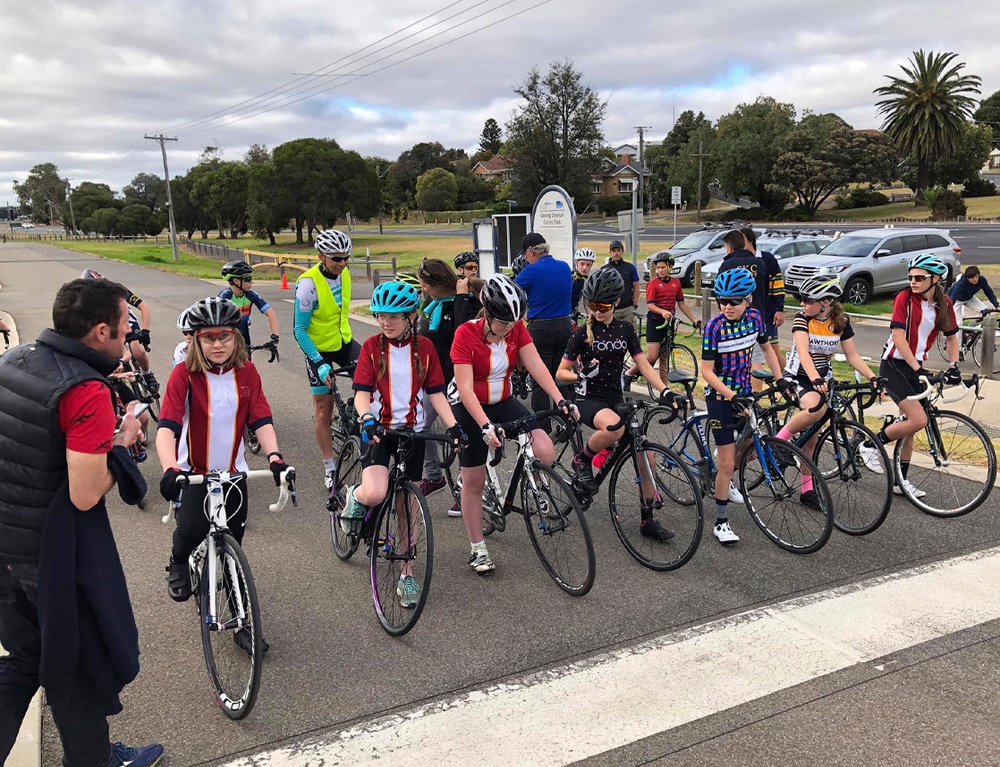 Our program challenges individuals and builds teams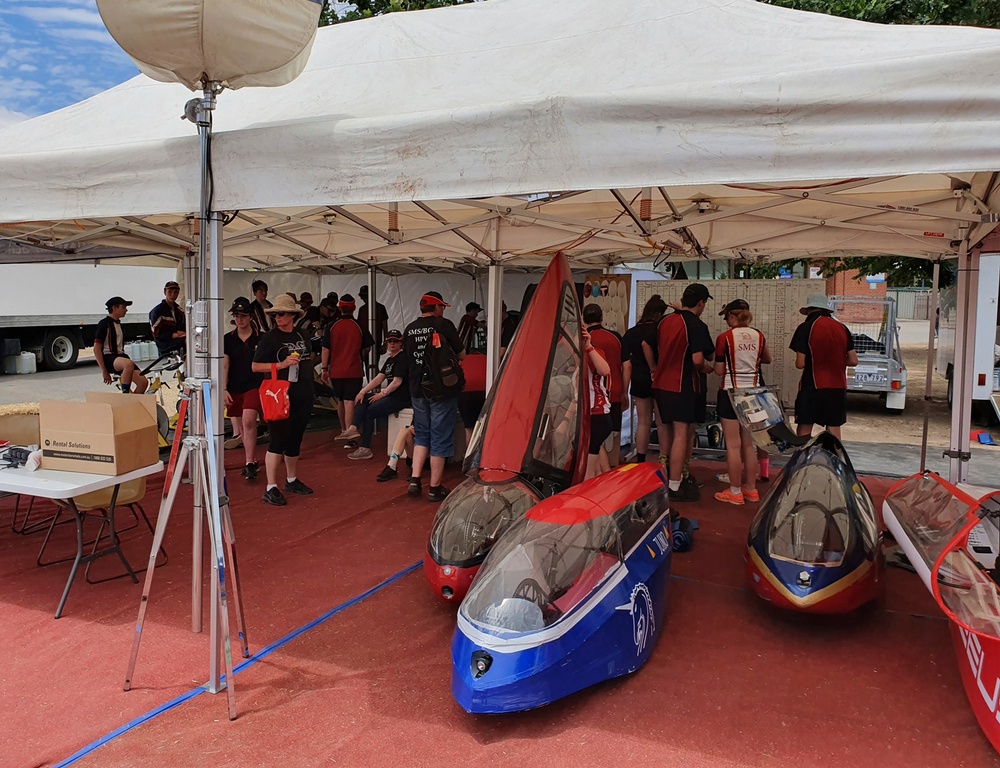 Our biggest success
The junior team recorded six successive victories. In Cycling and Mountain biking, the squad has won the State Champion School in both of these disciplines for the last five years and along the way had an astounding 49 individual champions in this prestigious competition.
The biggest achievement, however, has nothing to do with the actual success on the track but rather with the growth in the young people involved. Throughout the whole program, the students have become better team members and leaders who are able to rise to challenges with confidence and skill.
Competitions
The squad competes in a range of events throughout the year. Zone championships are held in both cycling and mountain biking, where students compete and qualify to represent the South-Eastern Zone in the state titles. The squad competes in the discipline of HPV at a number of six-hour events, which prepare students for two major 24-hour events, held in Wonthaggi and Maryborough. Students compete in teams of eight, and results are made up of not only the final race result, but in judging results of a team presentation, and design and construction section.