St Margaret's Berwick Grammar has been successfully empowering young women since 1926.
With nearly 100 years of experience and understanding of how girls learn, develop and communicate. This experience, over close to a century, of educating young women enables our team of dedicated educators and support staff to tailor pedagogy and curriculum to guide each and every student to inspire all to achieve their personal best.
At the heart of our Empower program her desire to ensure every young woman thrives at school and is ready to take on the world as a confident leader who's ready to influence.
Our Empower program, which is informed by our school values of courage curiosity character and respect, is delivered within a year level context as well as across year levels through our vertical house system via our mentor sessions. Messages are reinforced both formally and informally via assemblies and classroom.
Mentoring sessions, which are run by a staff mentor (teacher), promote strong peer mentoring as younger girls in the house are mentored by their senior peers. In turn the younger girls become the seniors and impart knowledge, empathy and wisdom to their new mentees.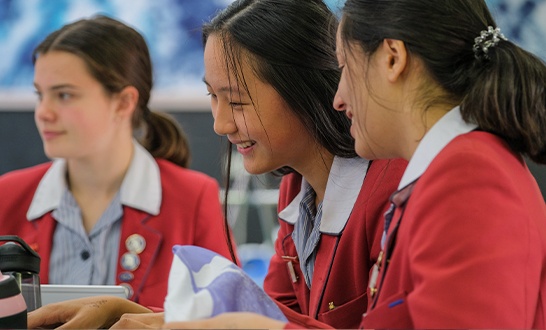 We have a history of helping to create confident, engaged, influential young women
Mentoring sessions are delivered within the House system. This helps girls foster a sense of belong to their House and the School, builds leadership skills and breaks down year level silos creating unified groups at both year level and multi-year level house groupings.
Topics that are covered include: mindfulness, mindset and grit, resilience, emotional literacy, ethics and problem solving, creativity, respectful relationships as well as digital and global citizenship.
Through these tried, tested and consistent ways of engagement and development, we aim to help produce truly empowered young women who embrace their worthiness, know their strength, feel fully and befriend their emotions, connect with others from the heart, bravely lean into tough moments, nurture their inner critic with self-compassion, are grounded. They build each other up and celebrate sisterhood, focus on growing themselves over changing others, accept themselves because of their flaws and are courageously compassionate.