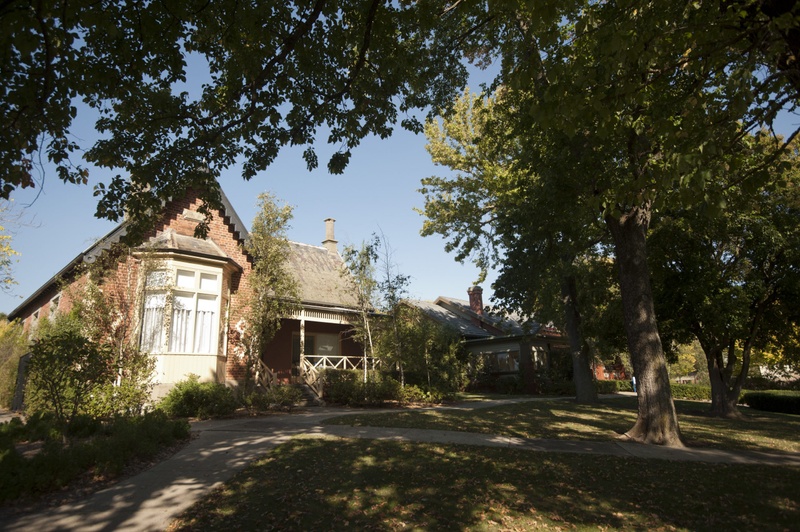 'Get Your Name on The Hall of Fame' The Cottage and Kippenross Restoration Projects
As a school community, we are charged with the task of ensuring the splendor and dignity of these heritage-listed buildings will continue for many generations to come.
We have been delighted to receive a significant number of donations, which has allowed us to restored and redevelop 'The Cottage' into a new Heritage Centre housing archives and providing a social space for the gathering of our past, present, and future community member. However, we still need your help with the ongoing upkeep of 'The Cottage', as well as the planned restoration and refurbishment works of 'Kippenross'.
We invite you to join our 'Hall of Fame' and buy a plaque for the cost of $200. Your plaque, which will bear your name, will adorn the walls of the 'The Cottage' corridor.
Your generosity will be part of the school's legacy for future grateful generations.
'Get Your Name on The Wall of Fame' The Gym and Basketball Restoration Project
The Senior Boys Campus continues to develop and thrive as we have seen with the opening of the new gym complex in October 2019, which is a welcome addition to outstanding facilities offered by the school.
The gym was able to be developed thanks to the incredibly generous donation from one of our school's families, which we are very grateful for. Now that we have this fantastic facility, we need to ensure that it is maintained to the highest of standards so that the students who will follow in the years to come, will have the opportunity to enjoy will the quality of surface our current students are benefiting from today.
As we look to the future and consider the needs of this facility's maintenance requirements we are reaching out to seek your help in this worthy task by seeking donations from the community to pay it forward for future students.
You have the opportunity to purchase a plaque for the cost of $200, which will include your name and alumni year to line the Hall of Fame in the gym's foyer area.